5 Unexpected branding opportunities you don't want to miss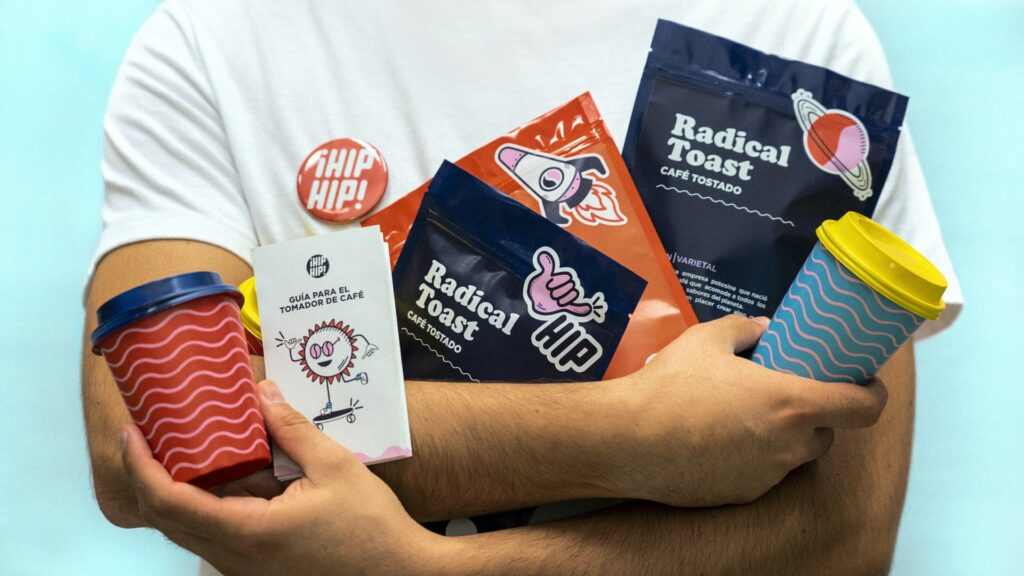 Branding has become a necessity for having a successful business. Branding opportunities can take what you now have from a single idea to a well-known name in your industry. All people are subjected to branding efforts constantly, most don't even notice it anymore. If you are looking for ways to get your brand name out there then you need to keep your eyes open for new and exciting branding possibilities. 
What is branding?
Branding is the process of connecting a service, name, or product to a particular set of ideas or traits to make it stand out amongst the rest of its competitors, and stick to the consumer's mind. This is one of the most important ingredients to success. 
Think of where companies like Nike, Apple, or Gatorade would be without branding. However good their products are, you are buying into the idea of these brands more than the actual products they are selling. That's why branding matters, why all companies and entrepreneurs should create a strategy and invest in it. 
Traditional branding vs unique opportunities 
You can, and should, invest and promote your company through traditional branding efforts like advertising, marketing, and other classical methods. These will get your brand's name out to the public and give you a foundation to build on. But there are more ways to go about branding. 
Unique opportunities like the ones we explore on the list below offer simpler more subtle ways to do branding. Using things you already do and have, can create a bigger reach for your brand. Many opportunities to build your brand are waiting for you to take them. Plus these are more organic, people-driven, and cheaper! 
Email signatures 
An astonishing 124.5 billion business emails are sent and received each day, that's right, and that number is expected to grow continuously. You could be making each one of those emails a branding opportunity with email signatures. 
Turn all your communication into a digital marketing tool. You can create mass email signatures for all your employees, edit them with messages, promotions, and new slogans. As you advance in your branding strategy your signatures can change. For example, a simple greeting email can now carry information about a new product on your signature. 
Office goodies 
Branded gear is one of the easiest ways to explore a more organic marketing channel. When you give employees and partners goodies with your logo on them you are engaging in branding. It's also a great gesture that gets eyes on your brand. 
A study showed that promotional apparel can generate up to 6K impressions over its use cycle. Plus there are tons of other benefits to giving employees, clients, and customers promotional items:
Opportunity for brand recognition 

Create a stronger workplace culture 

A welcoming gesture to new employees

Great opportunity to stand out 

Build strong connections 


Business cards 
Business cards are one of the staples of networking, and you can make them even better with a digital twist. 
Using digital business cards can take your in person branding efforts to the next level. Imagine exchanging a card with just a link, and having that card contain a portfolio of products, your email, social media, and more. Well, you can create one with Linkcard in just minutes!
The next time you are at a meeting, workshop, or conference you will stand out with digital business cards, never run out of them and update them as you see fit. The best tool for those that love to network and want to strengthen the connections they make. 
Charity 
Giving back also pays off. If you have a charitable cause that is close to your company's values, then you should let the world know about it. Create campaigns to match donations or share the charity's website on your own channels to give them more reach. 
Not only is this a good thing to do for the cause you want to support, it also shows what kind of values and interests your business is linked to. 
Tip: Be transparent about donations and intentions so you can avoid any misunderstandings. 
One page sites 
Most people are expecting to see information on their mobile devices, more than half of the searches online now happen that way, so your information should also adapt to it. 
Having to build a site for each event, update, and promo you have can be a lot. You can easily solve this problem by using no-code website builders. Linkcard's platform offers hundreds of ready-to-edit templates for every need, you can personalize, and publish in minutes. Create a site for every need, made for mobile and professionally designed.