What is it and how does it work?
"Linkcard G Suite Sync" allows you to synchronize your G Suite account with your Linkcard email signatures, so you can install them in one click for your entire work team.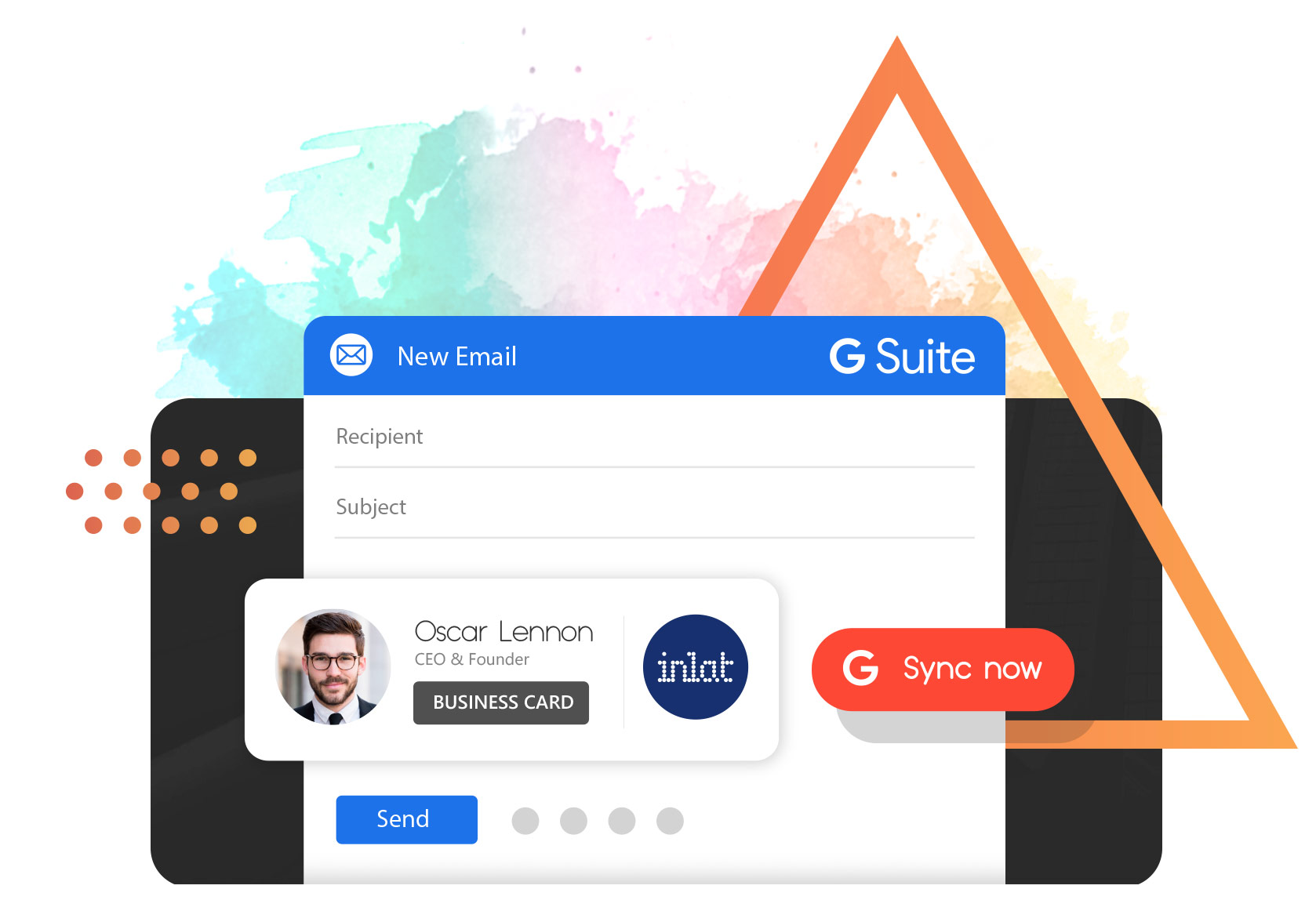 How to create and edit email signatures?
Use the 3 points located on the top bar of each card to display the options, among which you will find "Email Signature". Click on it, select a template and upload your company logo.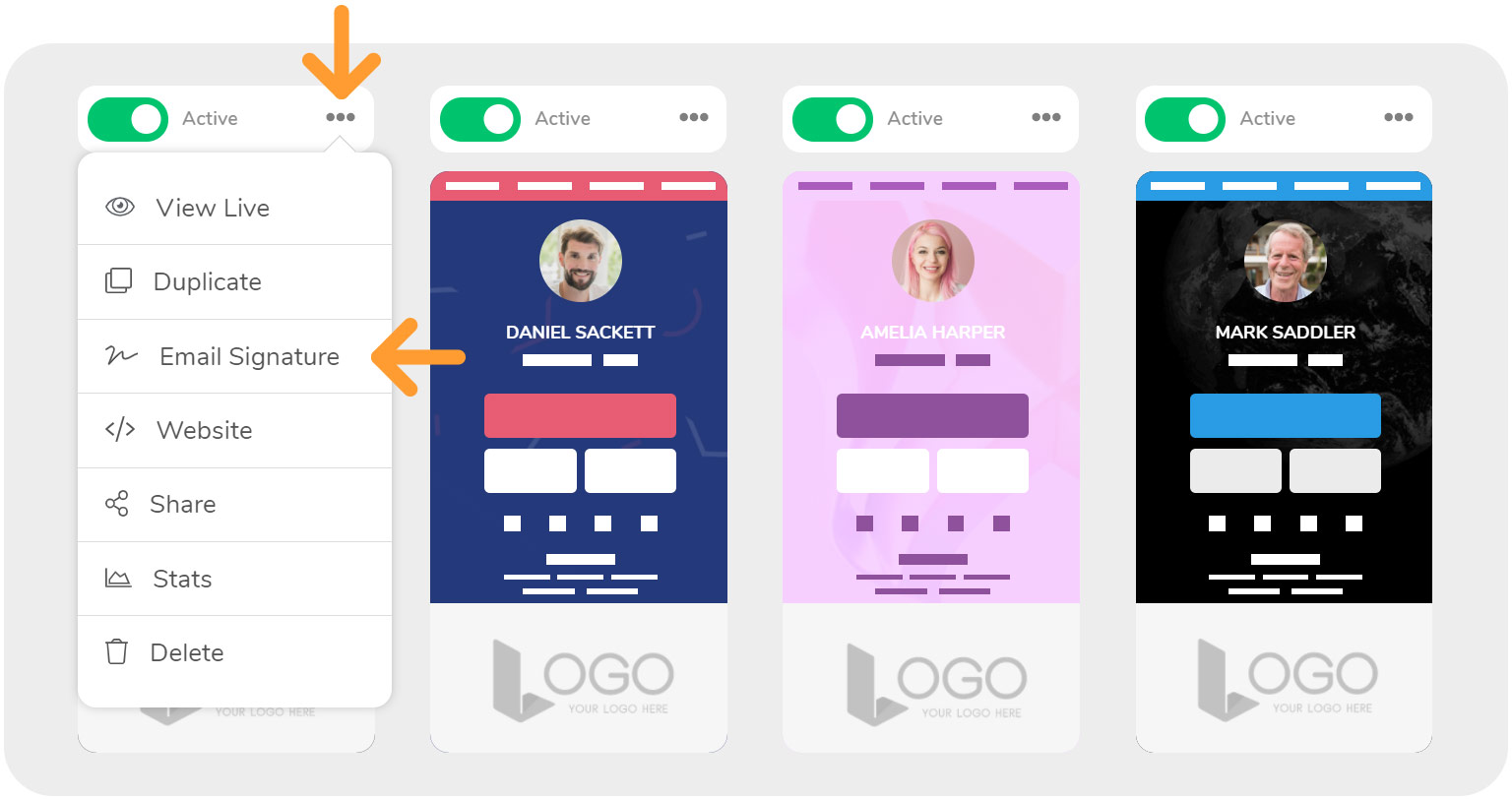 After editing you can copy and paste the result into your favorite email client, or use the G Suite synchronizer as explained next.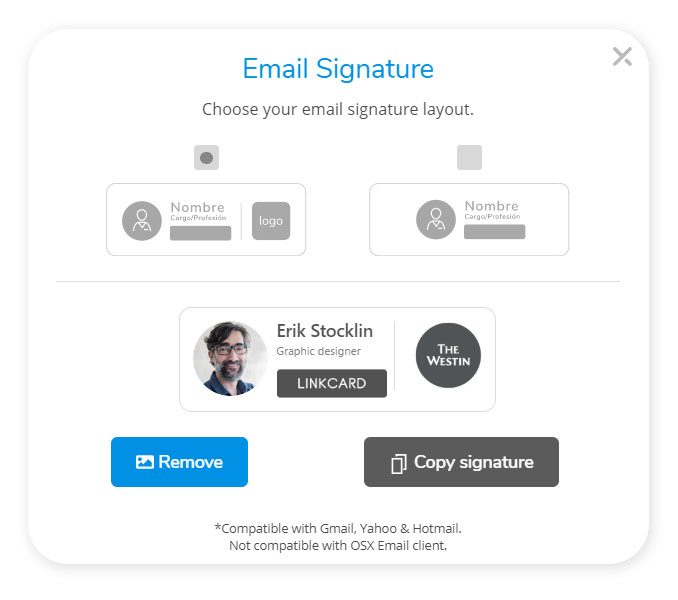 How to sync Linkcard with GSuite?
To start the synchronization, go to "MY ACCOUNT" and then click on "INTEGRATIONS". Then click on "Sync with G Suite" and select the Gmail account that corresponds to the integration you want to perform.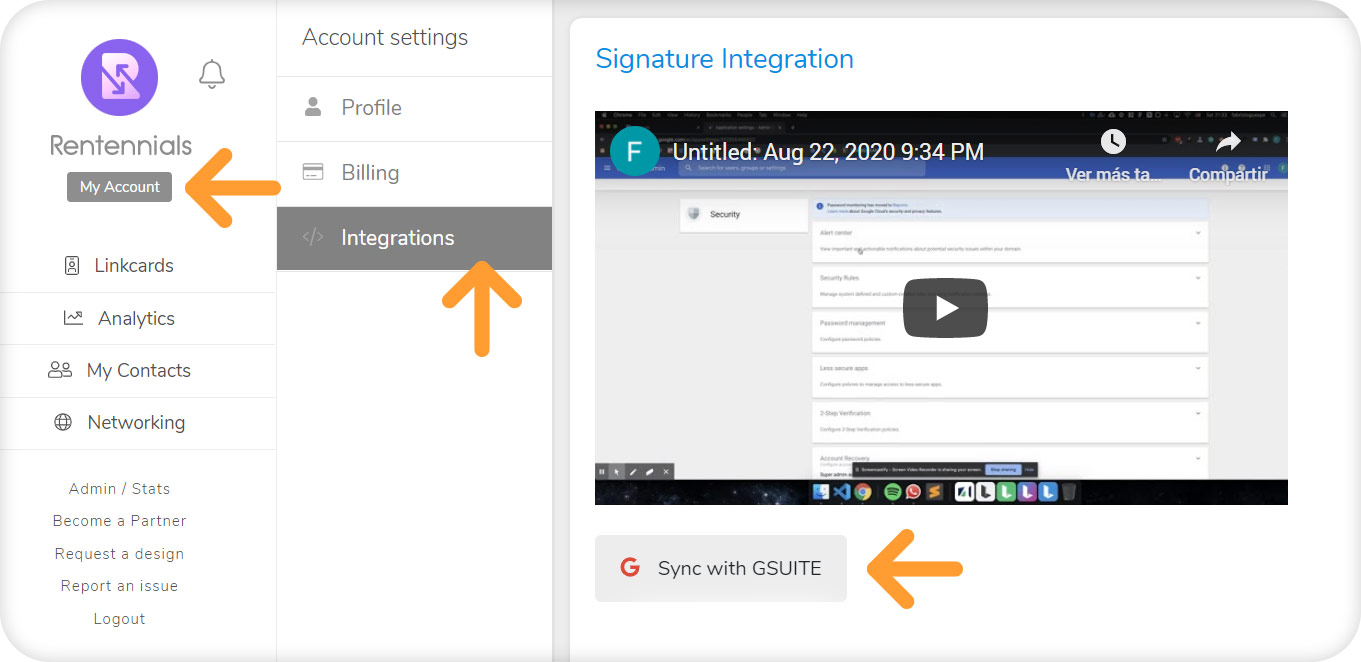 To finalize the configuration, you must go to your G Suite Admin and enter the Client ID and Scope that you will obtain in the INTEGRATIONS section. Here is a step-by-step video tutorial.
Want to learn more about Linkcard?
Sign in our official website and discover everything about our platform