Discover our Mobile Landing Pages
You will find below our ready-to-deploy, designer-made templates created by our team for your marketing actions which will help you boost your company's positioning and reach your audience.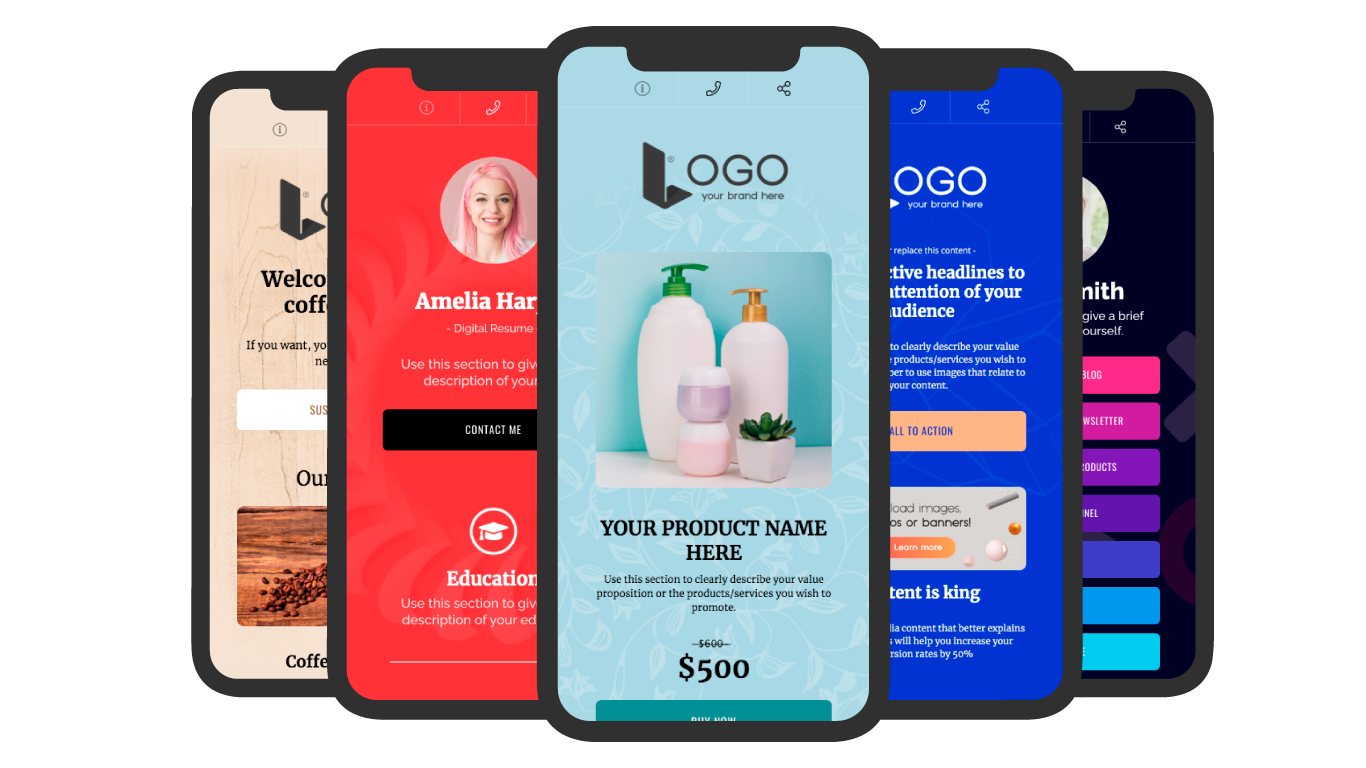 It is a page designed in a simple and attractive way to convert visitors into Leads or potential customers.
Why do we recommend using our Landing Pages?
They are easy to edit and you can add all the content that your marketing strategy requires: videos, photographs, maps, call to actions to your social media and web pages. By adding a Google Analytics tracking code or a Facebook Pixel, you will be able to monitor the metrics of these Landings and analyze their effectiveness.
Why a Mobile Landing Page instead of a Website?
While a website is intended to display enough information about products or services offered by a certain company, a landing page is specifically designed for a defined marketing objective, be it selling a product, a service or generating a database of potential customers.
80% of current navigation is done through mobile devices, so what better than a mobile-born Landing Page format. They are also fast to load, dynamic and designed to boost your marketing campaigns.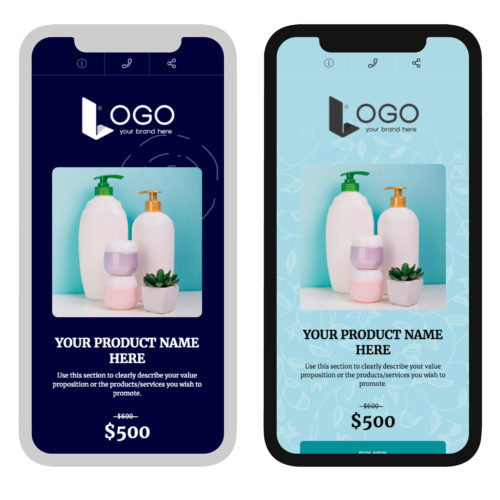 They are designed to take customers to a specific product, service or offer, in order to carry out an action such as going to a store to complete the purchase or expand information about a service. This is your opportunity to create conversions and build a potential customer base.
You can also launch A/b test campaigns in minutes and analyze their effectiveness.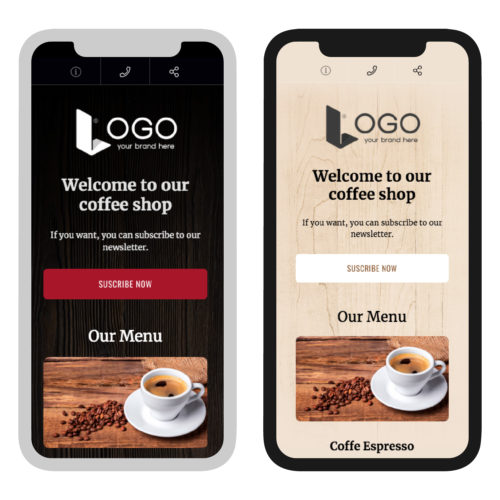 The design has been conceptualized so to show your customers new offers and products that you want to highlight, or also your menu of the day.
People like to be informed, so having your menu online and easily accessible generates leads.
You can also create subscription forms and obtain information from your customers for future marketing campaigns.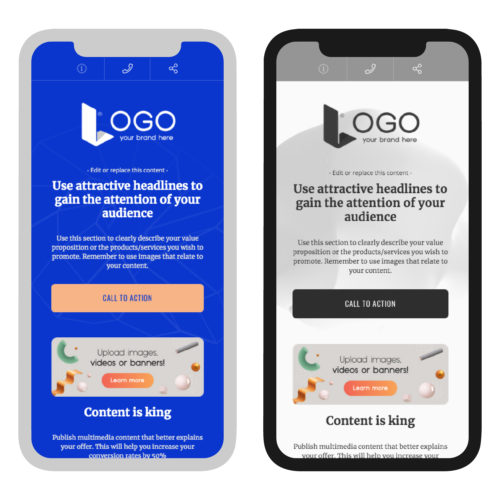 A corporate Landing Page can help you focus on a specific message so not to distract your audience with information that is not relevant to your conversion goals.
This strategy can be used to communicate a particular objective and guide the customer to a specific interaction. An effective strategy can improve conversions by more than 50%!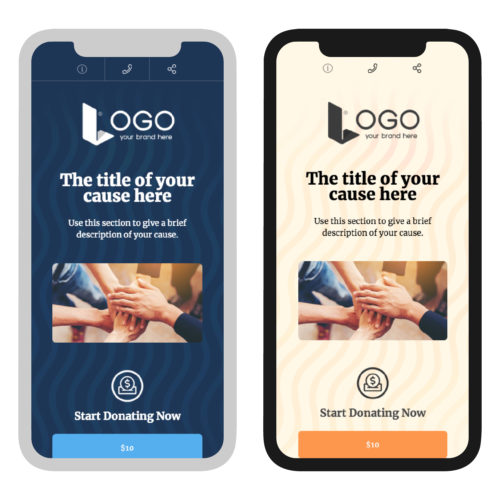 Our donation template is the simplest way to support your cause in just a few steps.
Use this format in your marketing actions to redirect your audience to the donation buttons, which may be redirected to a payment gateway.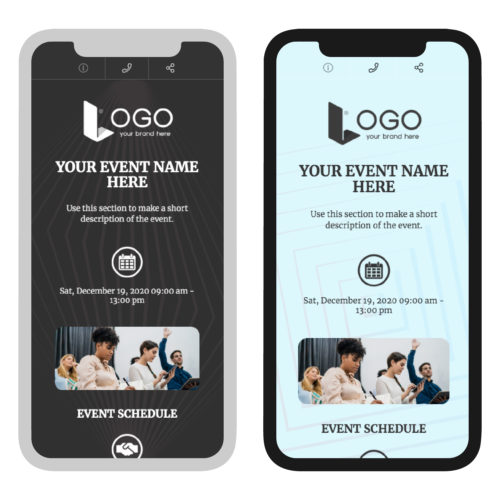 If you are thinking of holding a corporate event, you will need to communicate schedules, location and the different activities that comprise it. For that we created this stunning template, in which you can communicate in a simple way your event's agenda and allow participants to register as well as share the schedule with their colleagues or friends.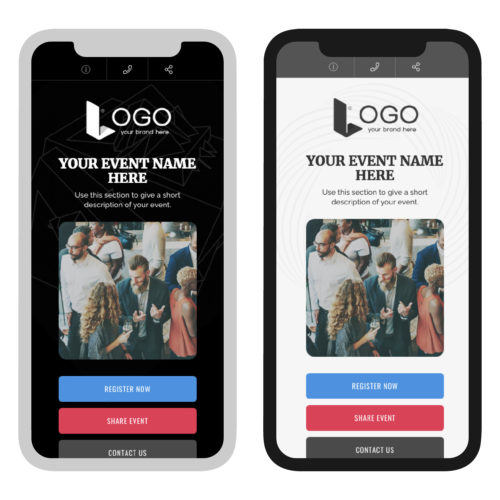 The perfect Landing Page to simply and quickly communicate your event and also generate interaction with the participants.
In just one click you can register, share the information, know the location and any additional information you deem necessary to promote it.
You can also be contacted by whatsapp, mail or phone, so to always be in touch with the participants.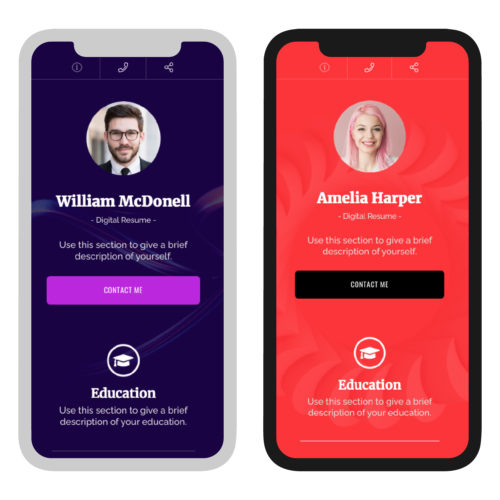 It's a powerful tool for showing a prospective employer to see your skills and talent.
It is designed to be simple and quick to read, to give a general picture of you and what you can do for the recruiter. You can also link it to your full CV using our clickable buttons or redirect your visitors to your main social media.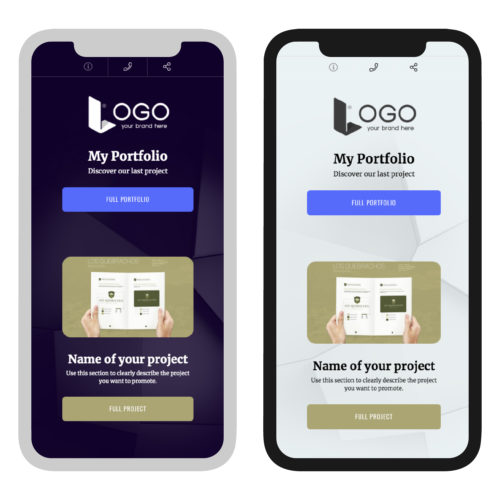 If you are looking to display your latest work in a simple and creative way, this is the ideal template for you. It adapts to any creative area: design, art, photography, animation, architecture, etc. Link all your social media and share your work wherever you want it to be visible.
Boost your online visibility and start attracting new customers.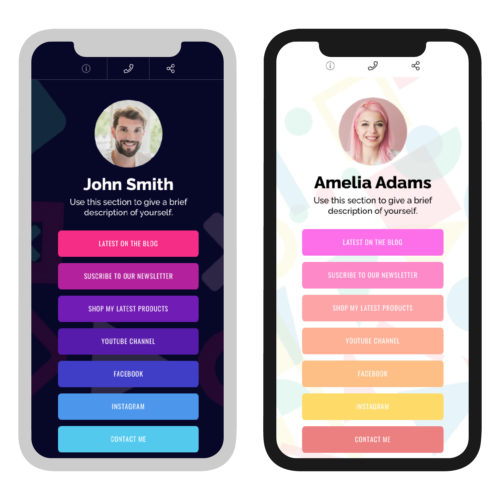 We designed this template based on the popular service called Linktree, in which you can add buttons linked to all your networks and digital channels, which will allow your audience to be more connected with you.
We recommend placing your Linkcard URL in your Instagram or Facebook Bios, which only allow you to add a single link.
Do you want to learn more about Linkcard?
Ingresa a nuestra Web oficial y descubre todo sobre nuestro sistema